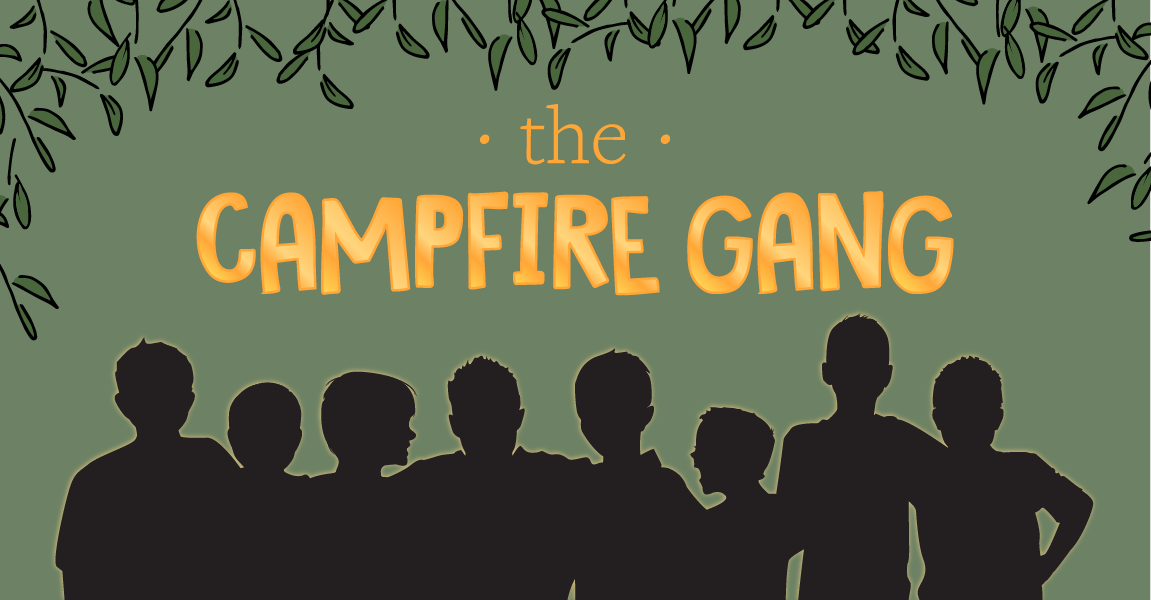 Brenda O.  |  August 27, 2021
★★★★★
My grandson LOVES these books. He has read the series multiple times.
Mike O.  |  February 15, 2019
★★★★★
Loved the series and the process the characters take. I appreciate that the characters go from a group of neighborhood friends to a band of brothers working to solve their problems.
Deborah M.  |  February 15, 2019
★★★★★
My 8 year old son loves these books!
Amber I.  |  January 16, 2019
★★★★★
My son is a struggling reader. At first he was kind of iffy about the book… But now that we are in some good parts he's hooked. He even stopped me tonight to make a prediction and made me make one too. I really like how the plot is developing and love the Bible verses intertwined into the story. It even helps me see how Bible verses can be applied to daily living and opens a good conversation with my son. I will let you know when we finish.
Kevin K.  |  January 2, 2019
★★★★☆
It is a good easy read, very engaging and very creatively written with good technique of anticipation for the next book. Young boys should certainly get even more of a laugh out of the Lizlard names than I have. And I've enjoyed even more the biblical references and uses and scriptural encouragements and have been encouraged by them as well. Nice work!
Mike O.  |  January 1, 2019
★★★★★ 
Great storyline with a lot of content to discuss truth and decision making with my children. I think there is a nice balance with spiritual truth and fictional story that makes for a great series.
Ethan G. (age 9)  |  December 18, 2018
★★★★★ 
I like the book a lot! It has a lot of action. And I learned a lot. They're exploring and meeting new characters and I like all of it! I like the good leadership and working together. And I like learning about each character. I like when Spencer learns about God and when Sammy teaches him about God.
John C.  |  December 1, 2018
★★★★★ 
I'm so excited about how God has been moving through The Campfire Gang series. I've been reading it to my third-grade class almost daily, and I've been so blessed by the times we've been sharing. The students love it, they've received it wholeheartedly. They love illustrating each chapter, and we're having great discussions regarding the life lessons that they're learning.
Barb S.  |  December 1, 2018
★★★★★ 
Great stories to read to–or with–the boys in your life!
Mark M.  |  November 30, 2018
★★★★★ 
Excellent read! Parents, you cannot go wrong with this series. Your children will learn good principles to apply to life as well as improve their reading skills. I would highly recommend this for anyone who has preteens in their lives.
Ryder Y. (age 7)  |  November 2, 2018
★★★★★ 
I like all the creatures and reading about God. I like the names of the guys in the gang and how brave they are. I also like snuggling up with mommy and reading The Campfire Gang together.
Trish Y.  |  October 18, 2018
★★★★★ 
We love this series!!!! What an incredible way to share the concept of having a personal relationship with God and in an engaging and entertaining manner. My son and I look forward to reading them together at night, and even though he is only 7 years old, we have had some meaningful conversations about God and living with integrity and character.
Ruthie D.  |  October 18, 2018
★★★★★ 
The 5 books I've read so far remind me a little of the Narnia series, which I read as a kid. That series AND this one are interesting and beneficial from a values perspective, no matter what age you are.
Drew H. (age 14)  |  October 18, 2018
★★★★☆ 
I love the principles it teaches and how it shows that no matter what happens, God can always get people through it.
Scott B.  |  April 9, 2018
★★★★★ 
Read a chapter of Book #1 each night with my nine-year-old son. He loved it and couldn't get enough of it. It is a solid story with applicable life skills, teamwork, friendship, etc. He cant wait for the next one to get to the house, which I just ordered. I am a reader and read lots of books. I picked up most of this organization's books at the 2018 Ignite Conference at Liberty University. They are very solidly biblically based and easy to understand. I am still working through them all. Only downfall is that they are a little pricey and you only get free shipping on orders over $50.00. Maybe I would suggest an Amazon Prime Platform for sales. That's minor this book definitely received 5 stars!