You're not only buying resources for yourself, your ministry, or your loved ones—you're also helping us provide growth-inspiring materials to those in need. Part of our mission is to help as many people as possible live up to their God-given potential.
Every LiveUp purchase you make helps those in prisons, rescue missions, and other organizations in need.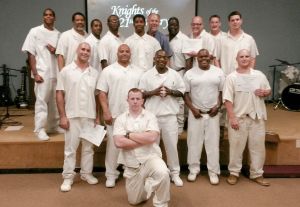 A group of K21 graduates from an Alabama state prison ministry.
If you would like to give directly to this ministry, click the link below to visit the Servant's Oasis (501c3) donation page.