You're not only buying resources for yourself, your ministry, or your loved ones—you're also helping us provide growth-inspiring materials to those in need. Part of our mission is to help as many people as possible live up to their God-given potential.
Every LiveUp purchase you make helps those in prisons, rescue missions, and other organizations in need.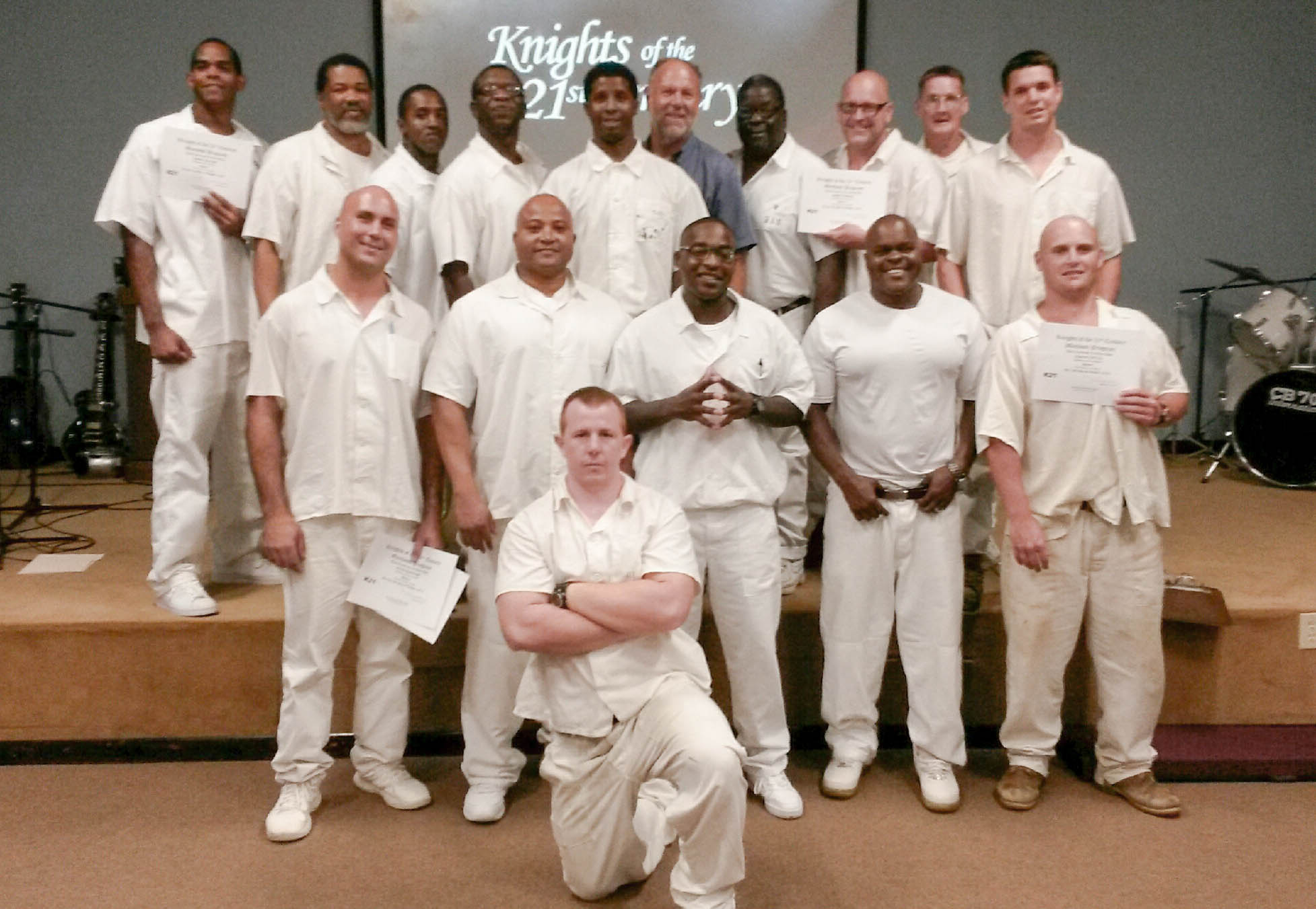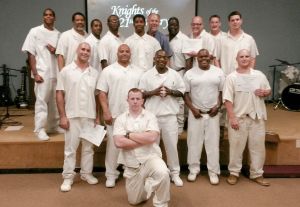 A group of K21 graduates from an Alabama state prison ministry.
If you would like to give directly to this ministry, click the link below to visit the Servant's Oasis (501c3) donation page.
OUR BELIEFS
Our passion is to help people grow, strengthen their relationships, and ultimately live up to their God-given potential. Through our constantly expanding library of books and video resources, we hope our content can serve as a vehicle for you to grow through the daily human struggles we all experience. Find out more about what we believe and our mission below.
Every human struggles with the same dilemma as the apostle Paul: "I don't do what I want to do. Instead, I do what I hate to do" (Romans 7:15).
This struggle leads us to find a faith system to help us deal with the gap between who we are and who we want to be (Hebrews 11:1)
This faith system will catch us when we inevitably fail, provided that we regularly surrender to it (James 2:14-17).
Most faith systems rely upon human intelligence, willpower, and effort, causing us to attempt to overcome the consequences of our failures entirely on our own (James 1:26).
However, it's impossible to save ourselves because we're the ones who failed in the first place and will fail again (1 Corinthians 2:5).
The true Christian faith system directly confronts this human desire to be god. Such faith is defined in the Bible as placing our hope in God alone (Colossians 1:27). He pursues a relationship with us, having sent Jesus as an example for us to live by and as a payment for the consequences of our human corruption.
We get to choose if we want a relationship with God the way He defines it, believing that: the Bible is God's Word and through it He helps us become whole (2 Timothy 3:16-17); God is our personal development coach who constantly speaks to us to encourage us to mature physically, mentally, emotionally, and relationally (Isaiah 41:10); His involvement with us gives our life meaning, clarifies our purpose, and helps us fulfill our potential (Ephesians 2:10).